Now, HK$300 off Video Conferencing (original HK$1,400/hour) is exclusively extended to all VISA Commercial Cardholders!
With 24 hours, 7 days services provided, BRIDGES Video Conferencing package is a cost-effective solution for you to hold remote meeting with overseas participants. Whether you require to conduct an interview, hold a small business conference, or participate in a board meeting, our package provides you with the most customized service, supported by professional on-site technical and secretarial assistants.



The following services are included in our package:



▪ Usage of fully furnished conference room
▪ Polycom Video Conferencing equipment & Sony 52" LCD TV *
▪ Connection by ISDN or IP
▪ Complimentary coffee & tea
▪ Free trial testing


* Various sizes of Sony TV are provided and subject to room availability
Simply pay with your

VISA Commercial Card

,
the year-round privilege will belong to you today.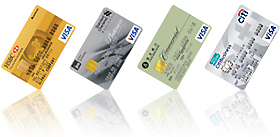 * Applicable to VISA Business / Corporate / Purchasing Card