| | |
| --- | --- |
| | 'Limited by Guarantee' is Your Option |
| | |
| --- | --- |
| | 4 Purposes that May Be Accepted as Charitable |
| | |
| --- | --- |
| | Opening HK Bank Account Right |









It's our great pleasure to welcome a business delegation from Brazil on last Mon. We held a presentation session for them on the topic of 'TIPS You Should Know for Incorporation in HK', sharing our advice & insights to help them establish their business presence in HK.

>> Know More







Dramatic coastal scenery, beautiful bays, sandy beaches, hot swimming spots, gorgeous sunsets, delicious seafood… Charter a Mustang Sports Crusier with exclusive 10% OFF.

>> Enjoy Offer




Sozo Hair Design is a boutique hair salon located on Wyndham Street. Enjoy 15% off now on any hair services at Sozo upon presentation of the voucher. Keep up with the latest beauty trends!
>> Enjoy Offer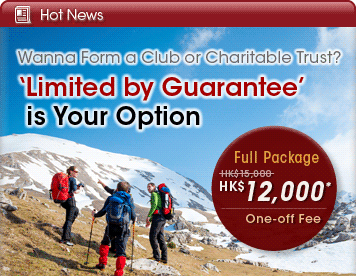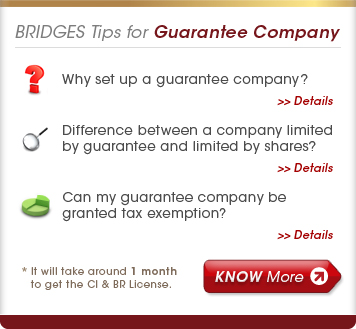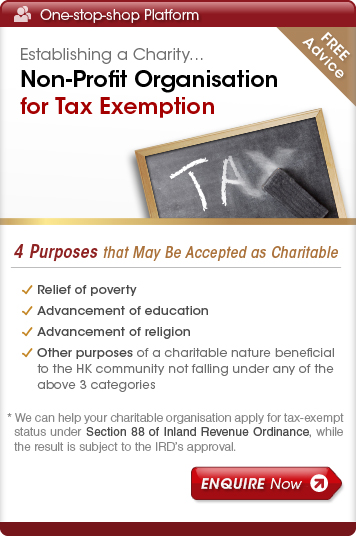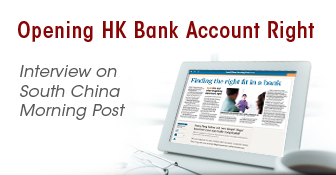 BRIDGES got interviewed by South China Morning Post in this Oct, on the topic of opening HK bank account - how to save time and effort by getting paperwork right.

"It is suggested that clients shall provide documents and information like the operation's status, transaction records and business proof to the bank," says Fion Sen, Managing Director of BRIDGES. "The bank will review the documents and analyse the client's situation for an account application, and offer personalised credit facilities to fit different needs."